Features
Made from 100% eco-friendly, renewable bamboo gown locally in Kochi Prefecture, Japan.
Chemicals unused.
Safe and non-toxic adhesive is used.
Our products are all made in Japan.
Making laminar
We require each laminar to be of a consistent shape and size before it can be laminated.
Lamination – Bonding and Compressing
The bamboo boards are bonded together using our special safe and non-toxic adhesive.
They are then compressed together which forms the laminated boards.
Description of the laminated bamboo boards
We can supply laminated boards to your requirements, or make new product to order.
Board size :
Width    10mm   – 260mm (special order : over 260mm up to 850mm)
Length    100mm – 2000mm
Thickness  5mm      – 20mm
Uses
The laminated bamboo board can be used for making tabletop, tableware and whatever you like.
---
Japanese style serving board
A box with Japanese lacquer coating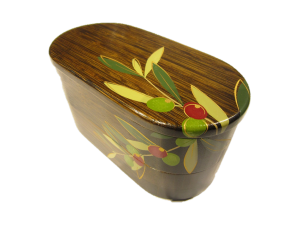 A traditional Japanese gold lacquer work by an artist Takashi Tsuji.Please visit website below for further information,http://www.japan-olive.com/
Contact
Overseas department :
TEL. +81-88-895-2060 FAX. +81-88-895-2060
E-mail : k.cosumo@rice.ocn.ne.jp